No Comments
Review: Shu Uemura 6♥Princess Heart-full Pink Parallel Palette by Takashi Murakami
Hello there! Hope you are all having an awesome start to the week. As for me, my extended holiday is coming to an end and I'm resuming work on Friday. It's pretty strange but I am secretly looking forward to it (I must be crazy!).
Shu Uemura has been known to collaborate with artists for their holiday collections and this year, it's no different. This collaboration features artwork based on an upcoming animation series "6HP" directed by Takashi Murakami, an internationally renowned master of contemporary art and a leading icon of the Tokyo art scene. For more information of the collection, check out Sara's informative post.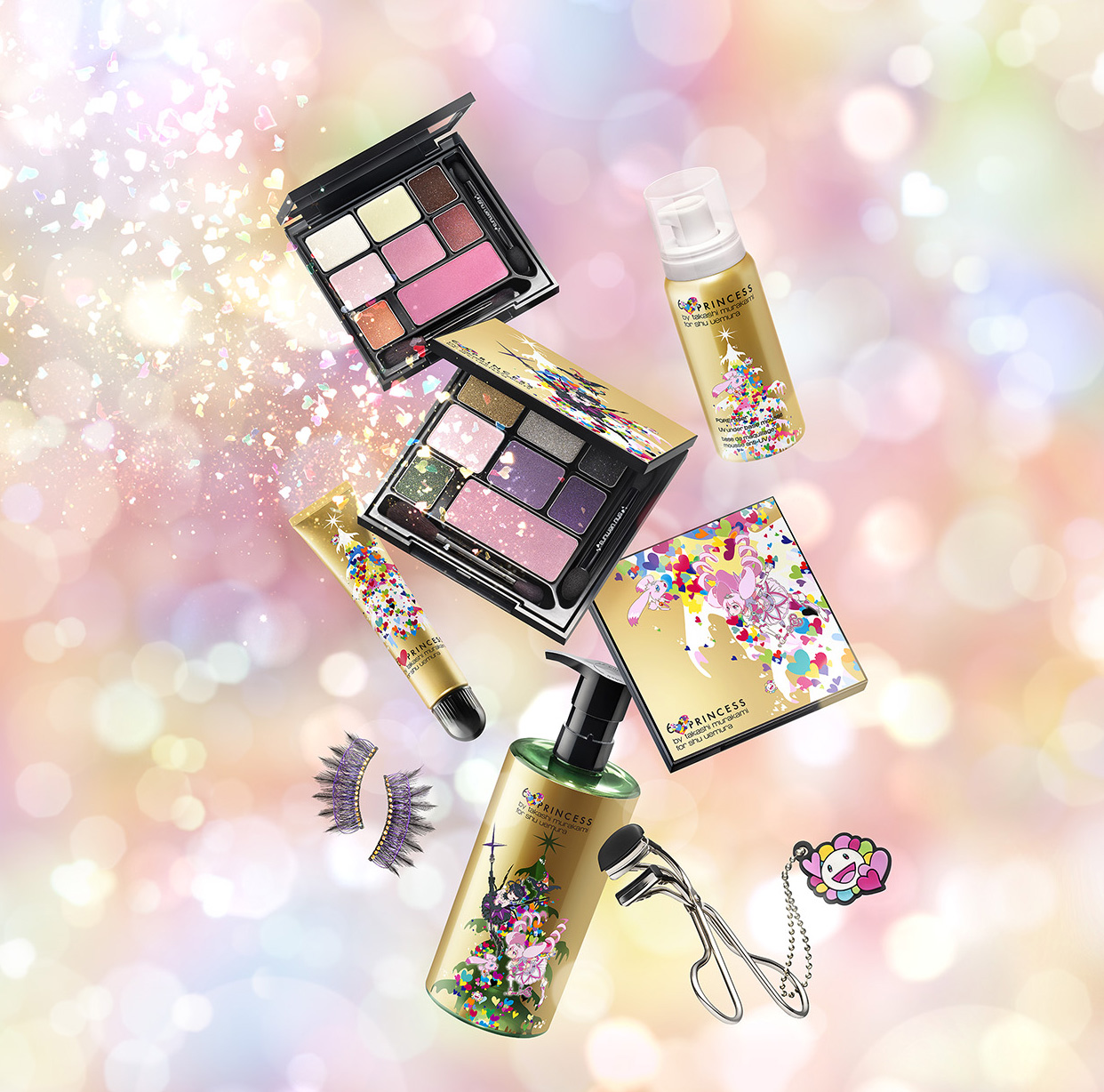 Today, I would like to share with you my thoughts on one of the 2 Eye and Cheek palettes released in this collection. I have here the Heart-full pink parallel palette, which is one that's girlie and princessy – not exactly "me" but I'm going to show you how I made it work 😉
The visual of this collection is colourful, vibrant and oh-so-kawaii!
My attention was immediately drawn to that cute little pink "monster" which reminded me so much of Angemon from Digimon which I adored so much (those of you who watch Japanese animation would know this).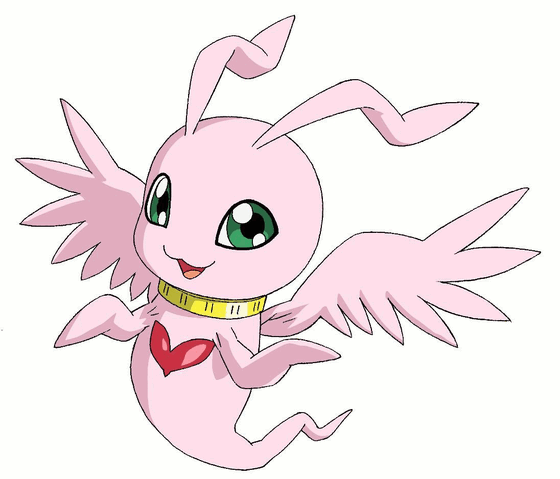 This palette is made up of 7 eyeshadow colours and 1 cheek colour. It's filled with angelic pearly, pinky hues to create the most angelic looking princess looks.
L to R: PK1, PK2, PK5, PK3, PK4, PK6, PK7, PK8 (each swatch was 3 swipes)
4 Pressed Eyeshadows (1.4g each): these eyeshadows are soft and buttery. I would have liked it if they were more pigmented. But this can be easily fixed by patting the eyeshadow on instead of brushing it on. This is actually the case with most Japanese make-up because there is the preference to create soft natural looks which are great for everyday wear.
PK1 – Iridescent white
PK2 – Iridescent yellow
PK3 – Glittery pearl light pink
PK4 – Iridescent pink
3 Silk Smooth Eyeshadows (0.9g each): When I first swatched these 3 colours, I was pleasantly surprised at the texture. It was VERY silky smooth (as the name suggests), the colour pay-off of all 3 colours were amazing. They were all very pigmented and easy to work with. It feels very light and almost "silicone-like", yup it is THAT smooth!
PK5 – Dark brown
PK6 – Reddish brown
PK7 – Orange
1 Glow On Blusher Colour (4.5g): This is a beautiful cool toned pink blusher which has a pearl finish to provide a slight natural flush to the cheeks. I don't usually wear cool-toned shades very well but was very pleasantly surprised at how this blusher looked on me. It didn't make my cheeks look dirty like most cool-toned pink blushers do, instead, the pearly sheen provides quite a nice natural flush. 
Here's the look I created with this palette:
As I mentioned earlier, I'm not much of a pink eyeshadow fan because it tends to clash with my skin colour and looks way too girlie with my strong features. As such, I decided to play with the darker, orange and reddish shades instead.
Here's what I did:
PK1 – Brushed a little of this under the brow bone.
PK2 – Patted a little of this in the inner corner of my eyes and the inner half of my upper eyelid.
PK7 – This was my chosen base colour for the entire lid to tone down the red in PK6 which I planned to use on the outer 1/3 of my eyelid.
PK6 – This was my favourite colour in the palette. I used a MAC 217 brush to blend this into the outer V and into the crease, making sure to lightly feather out the colour so that it is visible when my eyes are open (problems with hooded asian eyes!).
PK5 – This colour was was used to accentuate the crease to set back my eyes further so that it gives the illusion of deeper set eyes which I adore.
Lower lids – I simply brushed on a little PK6 and PK5 along the lower lash line.
Eyeliner – I lined my eyes with a shimmery black Solone eyeliner and used a brush to define the wing.
PK8 – Lightly brushed these over my cheeks
Full list of products used:
Smashbox CC Cream
MAC Mineralised Skinfinish Natural – Medium Plus
NARS Radiant Cream Concealer – Custard
Benefit Gimme Brow – Light/Med
Shu Uemura 6 Hearts Princess Heart-full Pink Parallel Palette
Kevin Aucoin Sculpting Powder – Medium
Kevin Aucoin Highlighting Powder – Candlelight
Solone Eyeliner – Shimmery Black
Rimmel Scandel Eyes Eyeliner – Nude
Guerlain L'Extrait Rouge – Parese
My overall thoughts: This is one limited edition palette you should get if you are a fan of girlie, pink shades or just a fan of the cute art on the palette. Japanese makeup tend to not be very pigmented but they compensate it with beautiful soft, pearl-like colours which are easy to work with and great for everyday wear.
The Shu Uemura 6 Hearts Princess Collection will be out in stores from 1 November.
This palette is limited edition and cost $98.
I hope this has been helpful for you!
Disclaimer: Products were provided to me for my consideration. All opinions expressed are my own.